15 aug

Facebook introduceert marketplace in Nederland

Facebook zal deze week Facebook marketplace ook in Nederland introduceren. Facebook marketplace is een soort marktplaats, maar dan op Facebook.

Een plek waar Facebook gebruikers tweedehands spullen kunnen kopen of verkopen. Market Place wordt de komende week geïntroduceerd in 17 Europese landen waaronder: Duitsland, Frankrijk, Finland, Spanje en Zweden. Marketplace is momenteel al beschikbaar in Engeland, Australië, Canada en Nieuw-Zeeland, Chili, Mexico en de Verenigde Staten.

Facebook marketplace is te gebruiken via de desktop en via de Facebook app door gebruik te maken van het marktkraam icoontje. Wil je een prijs afspreken dan maak je gebruik van Facebook messenger.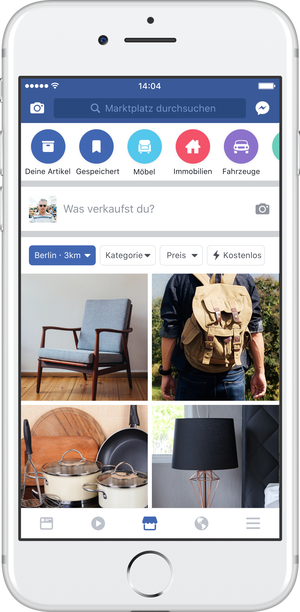 Op Facebook bestonden al langer onofficiële verkoop groep apps. Sommige van deze groepen tellen ruim 40.000 leden. Ook nu zal Facebook geen verkoopkosten in rekening brengen voor het gebruik van hun marketplace.
Of je nu op zoek bent naar een tweedehands Iphone of een zeldzaam collector's item, het kopen via Facebook voelt goed. Je hebt namelijk eenvoudig toegang tot het Facebook profiel van de verkoper of koper, wie weet hebben jullie gemeenschappelijke vrienden en je ziet hoe lang iemand al lid is van Facebook. In mei waren er al 18 miljoen items te koop aangeboden in de Verenigde Staten en dit aantal blijft maar groeien.
Is Facebook marketplace voor jou nog niet zichtbaar? Dat kan. Facebook marketplace wordt deze week langzaam uitgerold in niet alleen Nederland, maar ook België en Luxemburg.